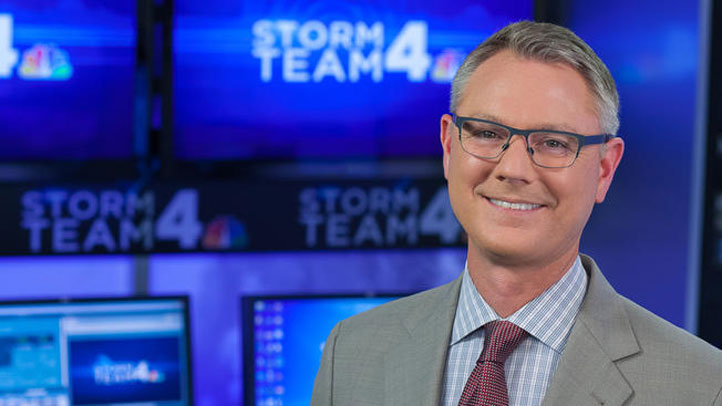 Welcome to what will be our third consecutive weekend with very little sun and high chances of rain. Storm Team4 is tracking scattered showers tomorrow and storms later Sunday.
On Saturday, we can expect more scattered showers and a thundershower. The best chance for rain is in the second half of the day.
Sunday will start out dry, but by around 2 p.m., we have the chance for rain and storms starting to move through the area.  Storms could bring heavy rain and gusty winds. A total lunar eclipse is happening Sunday night about 10 p.m. to midnight, but the weather may not help us see much of it.
A cold front will reach the area on Monday, bringing one last chance for rain and thunderstorms with highs around 80°.
Make it a great weekend and take full advantage of the dry times.
FRIDAY NIGHT:
Mostly cloudy
Mild
Scattered showers
Wind: Southeast 5-10 mph
Chance of rain: 40%
Lows: 58°- 64°
SATURDAY:
Mostly cloudy and humid
Periods of rain
Some PM rumbles of thunder
Wind: Southeast 5-10 mph
Chance of rain: 80%
Highs: 72° – 76°
SUNDAY:
Partly to mostly cloudy
Warm and humid
PM rain/thunderstorms likely
Wind: southwest 5-15 mph
Chance of rain: 70%
Highs: 78°- 84°
MONDAY:
partly to mostly cloudy
Warm and breezy
Rain, thunder likely later in the day
Chance of rain: 80%
Wind: SW turning NW 10-20 mph
Highs: 78°- 84°
Average High: 76° // Average Low: 57°
Sunrise: 5:58 a.m. // Sunset: 8:12 p.m.
Stay with Storm Team4 for the latest forecast. Download the NBC Washington app on iOS and Android to get severe weather alerts on your phone.